Consulting
Once you've worked in business advisory services as long as our colleagues at paul und collegen, one thing becomes clear: culture is key to ensuring future success. The thinking and motivations that shape an organisation...
Culture Change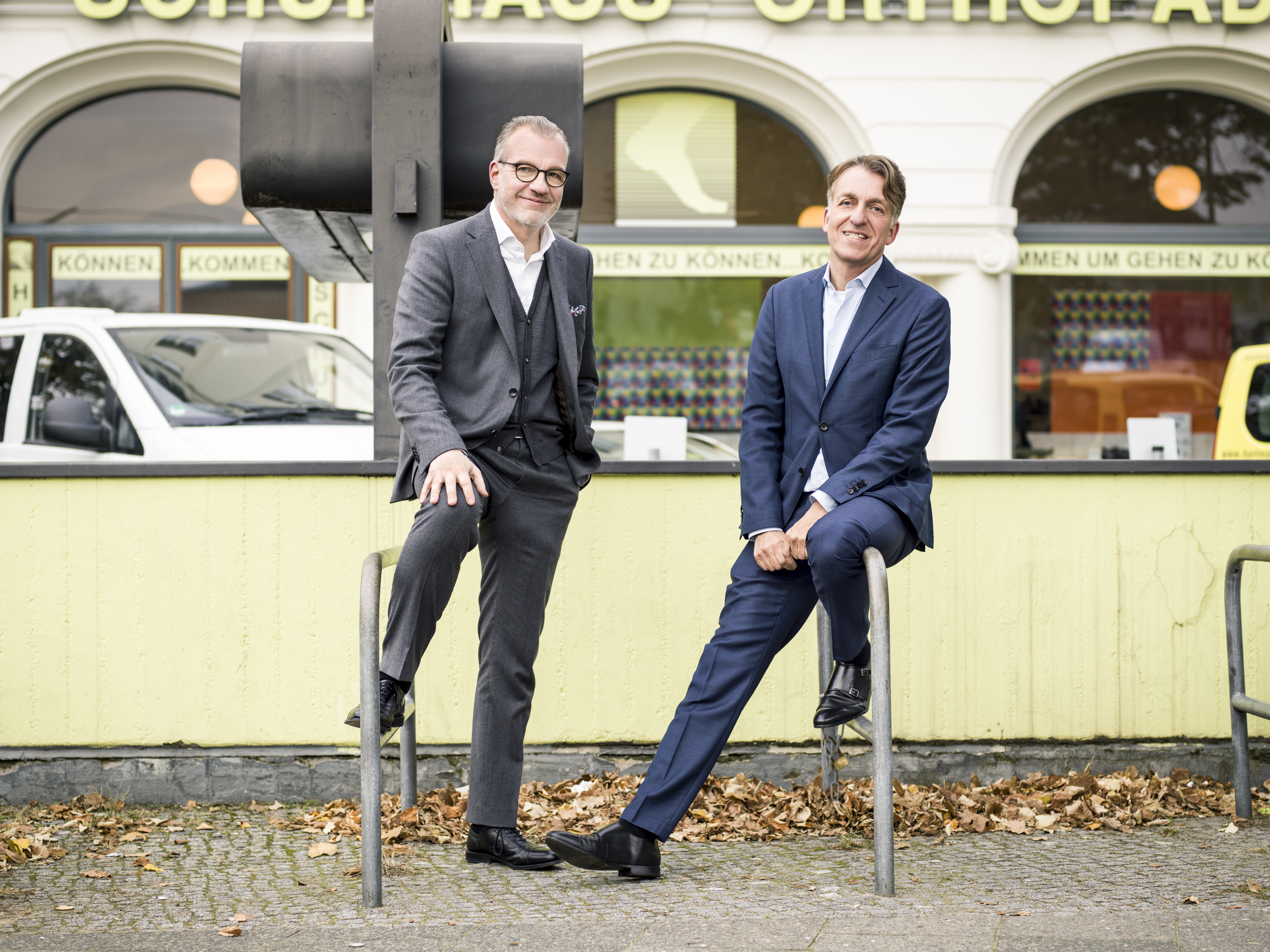 Once you've worked in business advisory services as long as our colleagues at paul und collegen, one thing becomes clear: culture is key to ensuring future success. The thinking and motivations that shape an organisation, the exhibited behavioural patterns, the spoken and unspoken clichés and rules – these factors affect day-to-day life at a company far more than any business strategy or organisation manual.
In our approach, cultural change isn't just a byword for mountains of paperwork; it's something brought to life by trying innovative approaches with the entire team. We start by working with our client to analyse the current culture, shining a light on previously overlooked aspects. Often, this step alone leads to the first lightbulb moments and cultural changes. The next step involves working closely on a broad scale with stakeholders and involving employees who typically have minimal external contact. Addressing the question 'What can be done for these stakeholders?' then provides the basis for changing the mission statement and launching concrete initiatives to rethink and address how things are done. Throughout the process, we place particular value on visualising the things we have discovered. Ultimately, only things that are tangible to everyone at the company can be changed in a joint effort.
Business Models, Organisation and Processes
Regardless of the situation in a company, the basis for every change process is to take a walk through the business model. We use the well-known business model Canvas. The aim is to remind oneself of the pillars on which one's particular business rests and their sustainability. Strengths and weaknesses need to be identified, questions about the necessary and achievable need for change need to be answered.
The company's structure is shaped by its organisational structure – which is usually represented in the form of an organisational chart –, the process organisation (the processes, which are shown in a landscape) and the projects, which change from time to time.
All three levels must be interconnected and coordinated and be suitable for the company. Organisational units function as the holding and control points in the processes. Together with those responsible we answer the following questions: What role do the different parts of the organisation play in the respective processes? What are your tasks and responsibilities?
Projects are set up correctly when they involve the right organisational units and are subjected to overall control and inter-project control by a PMO (Project Management Office).
We work alongside internal and external experts on business models and organisations and cater for transparent communication so that all the stakeholders in the company know what is going on.
M&A
Disciplined project management is crucial when it comes to selling and purchasing companies and parts thereof. The first step in this process involves establishing an adequate position or accurate purchase profile for the business up for sell.
As we have often experienced, taking care of due diligence for either party means influencing whether the calculated values are achieved. We draw on our experience to expertly manage this task.
Over the past 20 years, we have performed transactions on behalf of both buyers and sellers, typically as part of large-scale projects in the midst of change situations. Our role entails bearing responsibility for organising and implementing a consistent and transparent course of action, even if several advisors are involved.
This has led us to form strong ties with strategic investors in several sectors along with financial investors.
We are also happy to assist with the (post-merger) disincorporation and incorporation of purchased assets, or assets for sell.
Innovation/Digitalisation
Markets, technologies, and the legal and political sphere have been thrust into change at an unparalleled pace in recent years. A return to stable conditions is off the table. Innovation has played a central role in our work when preventing crises with timely restructures or reorganisation based on new impulses. Whether in the form of a business model, process or service/product innovation, at paul und collegen, innovation is always a comprehensive task that requires radical change to succeed. New services and products often fail due to an inability of the company behind them to reinvent itself.
Our approach relies on the swift development of innovations on a small-scale and the integration of these innovations into companies:
Exploring existing innovation ideas;
Analysing and evaluating requirements and market potential for innovations;
Supporting the concept development process up to the creation of prototypes;
Business planning and valuation;
Developing an action plan for implementation and providing guidance up to the required organisational and cultural changes.